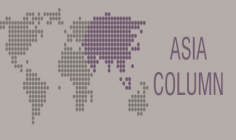 2008-2018: A Retrospect of China's Anti-Monopoly Law Enforcement System and Prospect and Commentary on the New System By Dr. John Wan  (Global Law Office, Beijing)
On March 17th, 2018, the 1st Session of the 13th NPC (National People's Congress) of China approved the plan on institutional restructuring submitted by the State Council. Major adjustments are made to the establishment and function of various commissions and ministries of the State Council. Adjustments to the anti-monopoly law (AML) enforcement system are also involving in the restructuring, which will have massive influence on China's AML enforcement and the development of competition policy. On the basis of reviewing the development and progress of China's AML enforcement system in the past decade, this article will give a prospect and commentary on the upcoming new AML enforcement system.
The Law Enforcement System Stipulated in China's AML
The ninth article of China's AML stipulates that: "the State Council shall establish an Anti-Monopoly Committee that shall be responsible for organizing, coordinating, and directing anti-monopoly tasks, and shall perform the following duties: 1) research and draft policies relating to competition; 2) organize investigation and evaluation of the overall status of the market competition, and issue evaluation report; 3) formulate and issue anti-monopoly guidelines; 4) coordinate administrative enforcement of anti-monopoly law; and
...
THIS ARTICLE IS NOT AVAILABLE FOR IP ADDRESS 44.192.92.49
Please verify email or join us
to access premium content!