May 2017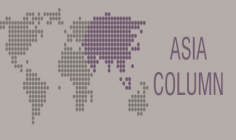 CPI Asia Column edited by Vanessa Yanhua Zhang (Global Economics Group) present:
An Update on the Most Recent Version of China's Anti-Monopoly Guidelines on the Abuse of Intellectual Property Rights – By Koren W. Wong-Ervin (Global Antitrust Institute) [1]
In March 2017, the Anti-Monopoly Commission of the State Council of the People's Republic of China issued its long-awaited draft of the Anti-Monopoly Guidelines on the Abuse of Intellectual Property Rights (Draft Guidelines). The State Council's draft reportedly combines and draws from the four separate versions issued by China's three Anti-Monopoly Law (AML) agencies and China's patent office.
The latest version incorporates some important prior recommendations, including from The Global Antitrust Institute at Scalia Law School (GAI), namely to avoid the widespread use of presumptions that conduct involving intellectual property rights (IPRs) is anticompetitive, and instead apply an effects-based approach to licensing restraints. There remains, however, several highly problematic provisions and omissions, including:
Application of the so-called "essential facilities" doctrine to IPRs;
The creation of special rules for conduct involving standard-essential patents (SEPs), including a provision that would create an AML sanction for seeking or enforcing injunctive relief on SEPs upon which the patent holder has made an assurance to license on fair, reasonable, and non-discriminatory (FRAND) terms;
...