May 2018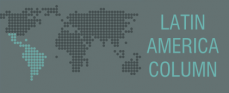 Argentina's New Competition Law: The modernisation of the Argentinian competition law regime – Federico Rossi1 (Allende & Brea)
On 15 May 2018, the President of Argentina enacted a new competition law[2] which entails a major overhaul of the competition law regime in Argentina. The bill that led to the enactment of Law No. 27,442 (the "New Competition Law") was introduced by the governing party and has received the feedback and comments from a wide range of sectors and stakeholders, including the Argentinian competition authority, intergovernmental institutions (such as the OECD and the World Bank), the International Bar Association,[3] and the American Bar Association.[4]
The New Competition Law will enter into force 8 calendar days after its publication, i.e. 23 May 2018. Subsequently, the Executive Power has 60 business days to regulate the New Competition Law as from its publication.
The New Competition Law represents a sizeable amendment of Argentina's prior competition law enacted in 1999,[5] and the underlying rationale is to bring Argentina in line with the international best practices in the matter. In broad terms, the New Competition Law can be viewed as an attempt to modernize Argentina's out-of-date and archaic competition law regime.
The New Competition Law envisages substantial modifications, which can be grouped into the following five broad categories: (1) the adoption of a ex-ante or pre-merger control regime with higher notificati…