Be the First to Tell – A Film About Leniency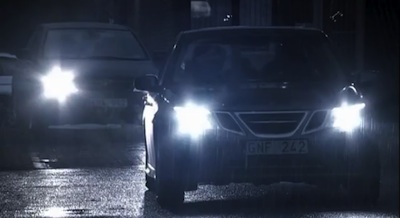 Swedish Competition Authority released the film Be the First to Tell in February, 2010.The purpose of the film is to make company leaders and business lawyers aware of the Swedish leniency program that has been in progress since 2004. Stakeholder surveys showed that the awareness of the leniency program was low among company leaders and lawyers. Information on the web site, seminars, etc. showed little effect on awareness over time. In 2009 the authority decided to produce a fiction film that could reach out more effectively to the target groups.
A project group at the authority was formed with lawyers and communication officers in autumn 2009. A film production bureau was chosen and the shooting took place in November with professional actors as well as amateurs. The technical work was finished by the end of January 2010 and the release was held in mid February 2010.
The communication plan included press releases and also different formats of the production to facilitate the distribution in as many ways as possible. The film is available in a full version (approximately 5 minutes) and a shorter version (approximately 45 seconds), and both versions were produced with English subtitles. For Swedish television a special version was edited. All versions are available on the internet and on dvd.
The release was made on YouTube and, shortly after, the full version began rolling on daily basis on the airport train between Arlanda Airport and Stockholm City. The Swedish Public Service Television is broadcasting the television edition over time and thereby reaching a wide audience. The film has also been widely spread thanks to high media coverage and easy access for interested parties.
Our yearly evaluations show a higher awareness of the leniency program among undertakings and lawyers. But we are also well aware that this information needs to be repeated over time and that taking the step from being aware of the leniency program to actually notifying a participation in an illegal anticompetitive cooperation and being granted immunity of a fine or reduction of a fine, is a big one. We will continue to spread our information about the leniency program in many different ways and the film "Be the first to tell" is one important tool in the information toolkit.
View this film on YouTube at: http://www.youtube.com/watch?v=_r99qzC8aHA&feature=channel or find it on the Konkurrensverket website at http://www.kkv.se.
Links to Full Content
---