July 2019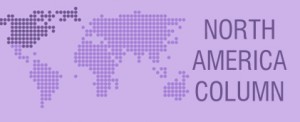 "Bright Line" Apple v. Pepper Invites Further Economic Analysis By Celeste Saravia & Todd Kumler (Cornerstone Research) 1
While Apple v. Pepper may have offered clarity on which entities have standing to recover antitrust damages in cases where a platform operator facilitates transactions between buyers and sellers but does not set prices, the decision also appears to create a more rigorous standard for economic analysis at the class certification stage for these specific types of direct purchaser class actions.
Background
In Apple v. Pepper, the U.S. Supreme Court concluded that purchasers of apps from Apple's App Store have standing to sue Apple for alleged antitrust violations even though third-party developers (as opposed to Apple) set the prices at which apps are sold.2 The Court based its decision on a "bright line" rule established under Illinois Brick that limits antitrust standing to those who suffered direct harm as a result of alleged anticompetitive conduct.3 Illinois Brick further ruled that purchasers who suffered injury as a result of overcharges being "passed through" by non-defendant intermediaries do not have legal standing.4
The Court rejected Apple's argument that the economics of a transaction on Apple's App Store implies that any antitrust harm suffered by app purchasers was necessarily indirect in nature. According to Apple, any impact must be indirect because — given that app developers set prices — app purchase
...