APR-15(2)
Spring 2015, Volume 4 Number 2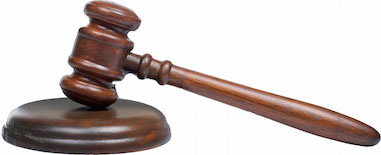 In this issue:
This issue we analyze two recent highly important antitrust court decisions. The significance of N.Car. Dental is driven home by the fact that professional licensing boards regulate nearly 1/3 of the U.S. workforce. Per Herb Hovenkamp, a key question is "how much federalism" vs. "how much national competition policy." And FTC. v. St. Luke's presents two possible lessons: (i) the ACA doesn't (yet) impact antitrust analysis, and (ii) high post-merger market shares create a presumption of harm that can only be rebutted by proving a negative.
The First Critical Court Decision: North Carolina Dental

The Second Critical Court Decision: FTC vs. St. Luke's

The prima facie case has become close to irrebuttable. Kent Bernard (Fordham University)

The ACA is not a "free pass" to a merger challenge. Deirdre A. McEvoy & Kathrina Szymborski (Patterson Belknap Webb & Tyler)


The decision runs the risk of furthering a "chicken-and-egg" problem with respect to continued progress toward the widespread development of delivery organizations that can effectively assume financial risk to deliver value-based health care. Monica Noether (Charles River Associates)

Subscribe to CPI
CPI has a variety of subscription options to meet your needs. Get all the in-depth information you need about global antitrust and competition policy.
Our readers visit us from over 150 countries. Welcome to our global community.
For group or institution wide subscriptions please contact us for more details.
About the Antitrust Chronicle

The CPI Antitrust Chronicle is published online, semi-monthly. It contains cutting-edge commentary on current global antitrust and competition policy issues.
Editor-in-Chief: David S. Evans
Managing Editor: Nancy Hoch
Senior Editor: Lindsay W. McSweeney
Co-editor: Elisa Mariscal
Associate Editor and Community Manager: Meara Hamidiani
Associate Editor: Anna Tzanaki
Office Manager: Kristen Adrian
Sales & Marketing Analyst: María Belén De Angelis
Editorial Advisory Board:

Rosa Abrantes-Metz, Global Econ. Group, Stern School of Bus. at NYU
Kent Bernard, Fordham School of Law
Rachel Brandenburger, New York, NY

Adrian Emch, Hogan Lovells
Kyriakos Fountoukakos, Herbert Smith
Jay Himes, Labaton Sucharow
James Killick, White & Case
Stephen Kinsella, Sidley Austin
Ioannis Lianos, University College London
Robert O'Donoghue, Brick Court Chambers
Aaron Panner, Kellogg, Huber, Hansen