March 2019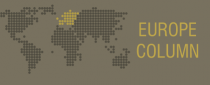 CPI Europe Column edited by Anna Tzanaki (Competition Policy International) & Juan Delgado (Global Economics Group) presents:
Coercive mediation – why it is a way of life for bilateral monopolies in Russia? By Kirill V. Dozmarov (ART DE LEX Law Firm)1
Introduction
The simple model of an abstract market, where only one buyer and one seller are present, considers the internal conflict of a bilateral monopoly. It is shown in this article how to solve the problem of confrontation between a monopolist and a monopsonist with the help of mediation, which is carried out by the antimonopoly body in Russia. A prospective option of such a procedure has been proposed, which will allow the parties to reach a mutually beneficial compromise and avoid sanctions for violating competition law, while the regulator would not only restore the balance of interests between market participants but also defend the public interest of the state and society.
The nature of conflict
During 2015-2018, in the Russian Federation, the Federal Antimonopoly Service ("FAS Russia") has been confronted with a number of cases related to conflicts between a monopolist and a monopsonist in the markets of metal, petrochemistry, coal and many others. The '90s economic reforms and the dismantling of the USSR led to a one-time establishment of enormous market concentration and predetermined a monopoly (or oligopoly) position for the overwhelming majority of large enterprises, passin…