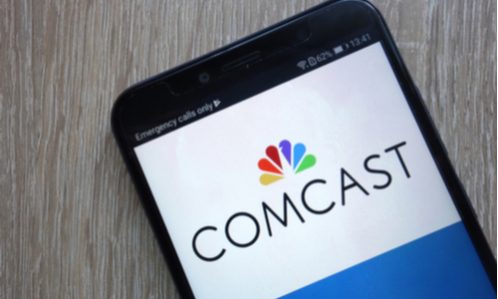 A federal judge partially accepted a complaint from Stan Kroenke's Altitude Sports over a negotiating impasse with Comcast over a regional sports network, reported The Hollywood Reporter.
A federal judge finds it "plausible" that Comcast is refusing to make a good offer to license Altitude, a regional sports network that telecasts most Denver Nuggets and Colorado Avalanche games, so that it can drive this Denver-area RSN out of business and capture the programming for its own NBC-branded sports channel. Accordingly, Comcast must continue to face an antitrust lawsuit.
The decision to partially reject Comcast's motion to dismiss came on Friday, November 27. It's the latest in a legal battle brought by Altitude's Stan Kroenke, who as owner of the NFL's Los Angeles Rams as well as the UK's Premier League's Arsenal, is a pretty powerful guy in his own right.
In his 41 page opinion, the judge did see something worth exploring in Altitude's allegation that Comcast's hard bargaining position may amount to a refusal to deal instead of a legitimate effort to keep prices down.
"At least one court in the Tenth Circuit has observed that '[a] refusal to deal may cross the line from permissible to predatory, and therefore satisfy the second element of a monopsonization/monopolization claim, if its purpose is vertically to integrate into the supplier's market,'" wrote the judge. "Although Comcast characterizes Altitude's allegations that it will enter the market with its own RSN as baseless and speculative, viewing the allegations in the light most favorable to Altitude, and drawing all reasonable inferences in Altitude's favor, as the Court must at the dismissal stage, the Court finds Altitude has alleged facts sufficient to show that its allegations of anticompetitive conduct are plausible."
Want more news? Subscribe to CPI's free daily newsletter for more headlines and updates on antitrust developments around the world.
---