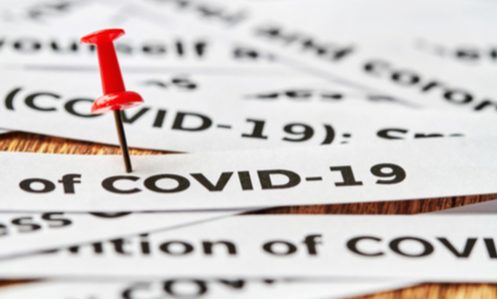 Since the outbreak of COVID-19, the debate over whether to declare a moratorium on mergers during the coronavirus pandemic is intensifying on Capitol Hill.

According to a report from The Hill, the dispute comes as big tech companies are already under antitrust scrutiny, has pit Democrats like liberal firebrand Rep. Alexandria Ocasio-Cortez (N.Y.) against Republicans such as Rep. Jim Jordan (Ohio), co-founder of the conservative House Freedom Caucus.

Despite the discord in DC, in Silicon Valley, some major firms are moving ahead with or exploring significant acquisitions that could reshape the industry on the other side of the pandemic.

The congressional debate escalated this past week when every Republican member of the House Judiciary subcommittee on antitrust slammed a Democratic proposal to pause such mergers, arguing it would stunt the economic recovery from the pandemic.

"A moratorium would reduce the flexibility that American businesses have in deciding how to best access capital," they wrote in a letter to top officials at the Justice Department and Federal Trade — the two federal agencies tasked with reviewing mergers. "Such flexibility is vital, especially during and in the wake of economic crises. With companies struggling to survive, it makes no sense to deny them a primary way to access cash — especially when there may be limited alternatives available."

The letter was the first time that Jordan, the Judiciary Committee's new ranking member, had taken a public position on the matter since becoming the panel's top Republican in February.

"It was telling that ranking member Jordan was joined by all of the Republicans on the antitrust subcommittee in signing that letter," said Jesse Blumenthal, a tech policy analyst at the Charles Koch–funded group Stand Together.

Temporarily suspending mergers and acquisitions was first floated last month by Rep. David Cicilline (Democrat – Rhode Island), chairman of the House Judiciary antitrust subcommittee. The proposal was then pitched to leadership earlier this month in hopes that it would be included in the next coronavirus relief package.
Full Content: The Hill
Want more news? Subscribe to CPI's free daily newsletter for more headlines and updates on antitrust developments around the world.
---