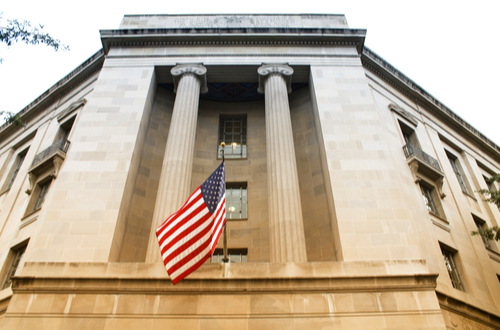 The Justice Department is set to propose a rollback of legal protections that online platforms have enjoyed for more than two decades, in an effort to make tech companies more responsible in how they police their content, according to a Trump administration official, reported the Wall Street Journal.

The Department's proposed changes, to be unveiled as soon as Wednesday, June 17, are designed to spur online platforms to be more aggressive in addressing illicit and harmful conduct on their sites, and to be fairer and more consistent in their decisions to take down content they find objectionable, the official said.

The Justice Department proposal is a legislative plan that would have to be adopted by Congress.

The move represents an escalation in the continuing clash between the Trump administration and big tech firms such as Twitter, Alphabet's Google unit, and Facebook.

Last month, President Trump signed an executive order that sought to target the legal protections of social-media companies, responding to concerns among some conservatives about alleged online censorship by the platforms. The executive order sought to impose limits on legal immunity for social-media companies when they are deemed to unfairly curb users' speech, for instance by deleting their posts or suspending their accounts. The administration, however, can't impose many of these changes unilaterally.

Internet companies would lose immunity if they have knowledge that unlawful conduct is taking place on their platforms or show reckless disregard for how users are behaving on their sites. Without those legal protections, tech companies could be exposed to claims for monetary damages from people allegedly harmed by online fraud and other illegal activity.

The Department also wouldn't confer immunity to platforms in instances involving online child exploitation and sexual abuse, terrorism, or cyberstalking. Those carve-outs are needed to curtail immunity for internet companies to allow victims to seek redress, the official said.
Full Content: DOJ
Want more news? Subscribe to CPI's free daily newsletter for more headlines and updates on antitrust developments around the world.
---