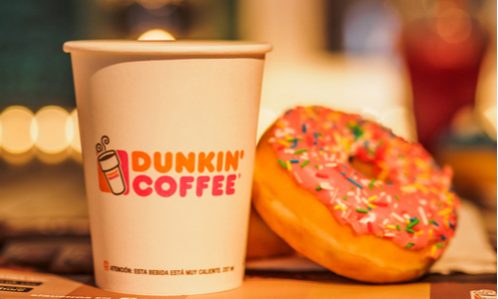 Dunkin Brands confirmed a New York Times report that the company has expressed an interest in selling itself.
The deal being discussed, which could be announced as soon as Monday, October 26, would take Dunkin' Brands private at a price of US$106.50 a share, said two people with knowledge of the negotiations, who spoke on condition of anonymity because the talks are confidential. The price would be a 20% premium over the company's closing price on Friday, and implies a company valuation of about US$8.8 billion. 
The transaction would add Dunkin' Brands to Inspire Brands' portfolio, which includes Arby's, Buffalo Wild Wings, Sonic, and Jimmy John's. Inspire is backed by the private equity firm Roark Capital.
In a statement on Sunday, Dunkin' Brands said, "Dunkin' Brands confirms that it has held preliminary discussions to be acquired by Inspire Brands. There is no certainty that any agreement will be reached. Neither group will comment further unless and until a transaction is agreed."
Want more news? Subscribe to CPI's free daily newsletter for more headlines and updates on antitrust developments around the world.
---