May 2019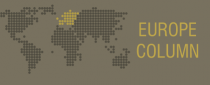 CPI Europe Column edited by Anna Tzanaki (Competition Policy International) & Juan Delgado (Global Economics Group) presents:
Economic Evidence and the Rights of the Defense: UK vs EU Merger Control By Tanya Macrae (Allen & Overy LLP)1
The issue of procedural fairness in UK and EU merger control has come under the spotlight in two court rulings: the findings of the Competition Appeal Tribunal ("CAT") in Sainsbury/Asda,2 and the judgment of the European Court of Justice ("ECJ") in UPS.3 The rulings raise important questions over protection for fundamental rights in merger control procedure, in the context of the increasingly crucial role played by economic evidence in complex cases.
Sainsbury/Asda: lack of procedural fairness in time given for responses to economic evidence disclosed
The Sainsbury case arose in the context of a Phase 2 investigation by the UK's Competition and Markets Authority ("CMA") into the proposed merger between Sainsbury and Asda. It concerned the CMA's practice of disclosing "Working Papers" detailing its economic analysis during the review process, for the parties' review and comment. The parties challenged the timeframes they were given to respond to the Working Papers as well as the date set for the main hearing in the investigation arguing that the CMA had breached the principle of procedural fairness.
The CAT noted that between November 9 and November 28, the CMA had provided 19 Working Papers to the parti
...