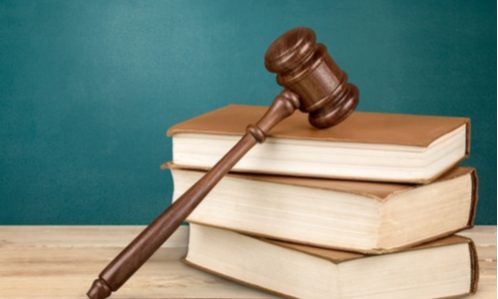 A federal grand jury returned an indictment against Dr. William Harwin, founder and former President of Florida Cancer Specialists & Research Institute, for conspiring to allocate medical and radiation oncology treatments for patients in Southwest Florida, the Department of Justice announced today.
The indictment, filed in the US District Court in Fort Myers, Florida, charges Harwin for participating in a criminal conspiracy with a competing oncology group in Collier, Lee, and Charlotte counties (Southwest Florida). Beginning as early as 1999 and continuing until at least 2016, Harwin and his co-conspirators entered into an illegal agreement to allocate medical oncology treatments, such as chemotherapy, to FCS and radiation oncology treatments to a competing oncology group. The conspiracy allowed FCS and the competing oncology group to operate with minimal competition in Southwest Florida and limited valuable integrated care options and choices for cancer patients.
"As the charge demonstrates, the division remains committed to holding culpable executives accountable for their crimes, especially when they impact vulnerable Americans, such as those in need of life-saving treatments," said Assistant Attorney General Makan Delrahim of the Department of Justice's Antitrust Division. "The Antitrust Division will continue to work to protect competition and integrity in the healthcare industry."
"It is unconscionable for a doctor to prioritize profits over patient care," said Michael F. McPherson, Special Agent in Charge of the FBI Tampa Field Office. "The FBI will persist in exposing unscrupulous medical providers who deny the public access to a competitive healthcare marketplace."
The indictment follows a felony charge filed against FCS in April 2020 for its role in the same conspiracy in which Harwin is alleged to have participated. The Antitrust Division and FCS resolved the charge with a deferred prosecution agreement, under which the company admitted to conspiring to allocate treatments for cancer patients and agreed to pay a $100 million criminal penalty. FCS also agreed to waive and refrain from enforcing any non-compete provisions with its current or former oncologists or other employees who, during the term of the deferred prosecution agreement, open or join an oncology practice in Southwest Florida.
An indictment merely alleges that a crime has been committed, and all defendants are presumed innocent until proven guilty beyond a reasonable doubt.
Full Content: DOJ
Want more news? Subscribe to CPI's free daily newsletter for more headlines and updates on antitrust developments around the world.
---