September, 2017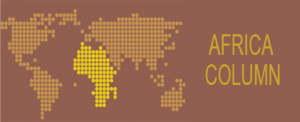 Follow-on Damages for Anti-Competitive Conduct in South Africa: A Need for Legislative Intervention?  – By John Oxenham, Director of Primerio, and Michael-James Currie
Introduction
Although still very much a developing area of law in South Africa, follow-on damages and collective redress (i.e. class actions) are now a very real feature of South Africa's competition law landscape.
This follows from a number of judgments handed down by the South African Constitutional Court and the Supreme Court of Appeal in relation to the 'bread cartel' and more recently the High Court's decision to award over US$ 100 million in civil damages to Nationwide Airlines and Comair Airways (the "Plaintiffs") following the Competition Tribunal's finding that South African Airways had abused its dominant position.
Accordingly, respondents who are found to have engaged in conduct which is prohibited by the South African Competition Act may be exposed to significant liability, not only in respect of administrative penalties and criminal sanctions, but also from a civil damages perspective.
This article discusses briefly the framework in terms of which civil damages claims are assessed in South Africa, highlighting some of the challenges that plaintiffs and defendants are faced with, before concluding with recommendations for legislative intervention.
A 'Section 65 Certificate'
For follow-on civil redress, a claimant in South Africa need only obtain what is…