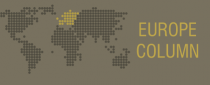 CPI Europe Column edited by Anna Tzanaki (Competition Policy International) & Juan Delgado (Global Economics Group) presents:
From Microsoft to Google: eyes wide shut on predatory innovation? By Dr. Thibault Schrepel
On June 27, 2017, the European Commission ("Commission") has fined Google 2.7 billion dollars1 for having abused its dominant position by giving illegal advantage to its own comparison shopping service. According to the Commission, Google had notably "demoted rival comparison shopping services in its search results." We do not know – yet – if that demotion was purely contractual, but if it also involved technical changes, it would mean that Google has implemented practices of  predatory  innovation. We shall soon know, once a non-confidential version of the decision will be made public.
And we are already expecting another decision to be released against Google, in the Android case. In its statement of objections,2 the European Commission held that Google imposed restrictions on Android device manufacturers and mobile network operators. Some of them are technical – those related to anti-fragmentation, for instance.
These strategies – without making any assumption about their legality in these particular cases – are falling within the definition of predatory innovation which covers the "alteration of one or more technical elements of a product to limit or eliminate competition."3 And they are implemented on a daily basis.
Fo…