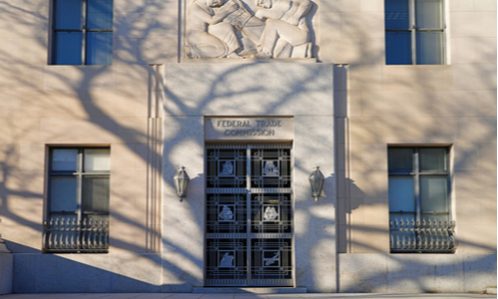 A significant drop in mergers that trigger antitrust reviews renders moot any calls by Democratic lawmakers to ban all mergers during the coronavirus pandemic, a Republican Federal Trade Commissioner said.
Mergers that require review either by the FTC or the Justice Department "have dropped off precipitously," by roughly two-thirds since the start of the pandemic, Commissioner Christine Wilson said Monday during a conference hosted by the Federalist Society. As a result, any proposal to ban mergers completely should be dismissed, she said.
According to Bloomberg Law, in April, Reps. David Cicilline (D-R.I.) and Alexandria Ocasio-Cortez (D-N.Y.) and Sen. Elizabeth Warren (D-Mass.) proposed a ban on all corporate mergers during the pandemic. They expressed concern that dominant technology companies and private equity groups in particular are poised to engage in a buying spree leading to further industry consolidation.
The proposal, considered a long-shot effort, failed to make it into the latest coronavirus relief package proposed by House Democrats May 12.
Representatives for Ocasio-Cortez and Warren didn't immediately respond to a request for comment.
In a statement to Bloomberg Law, Cicilline said that permitting dominant companies and private equity funds to engage in M&A activity during the pandemic "would be detrimental to the vast majority of Americans."
"You hear some whining about how the sky will fall if we do a merger moratorium, but the truth is that the only people who lose from pressing pause on big mergers are top executives, bankers, and corporate lawyers," Cicilline said. 
Want more news? Subscribe to CPI's free daily newsletter for more headlines and updates on antitrust developments around the world.
---