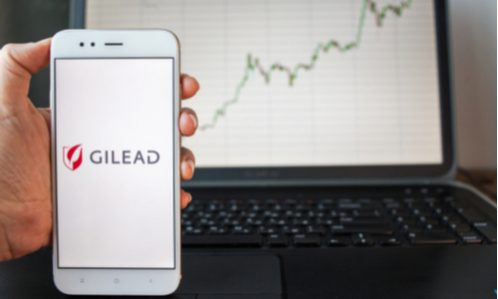 Gilead Sciences Inc. agreed to acquire Immunomedics Inc. for about $21 billion, a substantial premium for the maker of a promising breast-cancer therapy, and another big bet by Gilead that an innovative tumor-fighting drug can boost its fortunes.
The proposed $88-a-share deal values Immunomedics at more than twice its closing price of $42.25 on Friday. The New Jersey-based company makes a breast-cancer treatment called Trodelvy that gained approval from the U.S. Food and Drug Administration in April. Since then, its stock has soared on bets that the clearance could make Immunomedics an attractive takeover target.
Trodelvy's approval came after clinical trial data showed it beat back triple-negative breast cancer for almost four months longer than chemotherapy in patients getting the medication as a third line of therapy. The hard-to-treat disease — which accounts for about 10-15% of all breast cancers — doesn't respond to many of the current treatment regimens. Chief Executive Officer Daniel O'Day said Gilead was also interested in the drug because of broad potential uses in bladder, lung and other tumor types.
Full Content: Bloomberg
Want more news? Subscribe to CPI's free daily newsletter for more headlines and updates on antitrust developments around the world.
---