Jul 24, 2014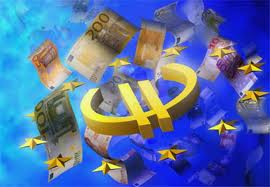 CPI Europe Column edited by Anna Tzanaki (Competition Policy International) presents:
Haste Makes Waste (?) – Some Reflections on the European Court of Justice's Approach to Remedying Infringements of the General Court regarding the Right to be Heard Within a Reasonable Time by André Scheidtmann (Linklaters)
Intro by Anna Tzanaki (Competition Policy International)
In our July edition of the CPI Europe Column, André Scheidtmann (Linklaters) explores the interaction between the protection of fundamental rights and competition law enforcement in the context of EU law and practice. He particularly focuses on cases where the General Court has infringed the parties' right to be heard within a reasonable time and analyses the ECJ's views as to the appropriate remedy. The author sets out the reasons why the latest solution provided by the ECJ (i.e. bringing a separate damages action before the General Court) is neither adequate nor desirable as a matter of EU policy. Instead, he considers a fine reduction by the ECJ itself a more efficient and effective remedy in cases of a violation of procedural rights such as excessive duration of General Court proceedings. This is the "better view," he argues, as it is supported by existing case law of the ECJ and national courts, and it is not precluded by the existence of the ECHR, which leaves room for adopting heightened legal safeguards beyond the minimum fundamental rights protection it guara
...