September 2018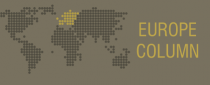 CPI Europe Column edited by Anna Tzanaki (Competition Policy International) & Juan Delgado (Global Economics Group) presents:
How to Reform the Law on Abusive Practices: The study that will serve as a basis for reform in Germany (and Europe?) By Rupprecht Podszun (Heinrich Heine University, Düsseldorf)1
Germany is starting to prepare the next major reform of its competition law. While the 9th amendment of the national Act against Restraints of Competition in 2017 introduced a couple of new norms for the digital age that were partly of clarifying character, it now looks as if there would be more substantial shifts. The first step in the process (expected to take up to two years) was to commission a study by renowned professors on the need to reform the norms on abusive practices. Rupprecht Podszun, professor for competition law at the University of Düsseldorf, gives a first impression of what new tools may come up in Germany – and on the EU level.
Politicians in Germany have always been more critical of the rise of the MAGAF-companies (Microsoft, Amazon, Google, Apple and Facebook) than elsewhere. As early as 2014, then Minister of Economics Sigmar Gabriel called for a tough European initiative against the power of Google. Yet, it took the Commission another three years to come up with Google Shopping (a decision that probably fell short of what Gabriel had wished for). The German national competition authority, the Bundeskartellamt,
...