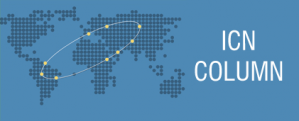 ICN Unilateral Conduct Workshop: Stellenbosch, South Africa – by Cynthia Lagdameo
(US Federal Trade Commission)1
More than 150 lawyers and economists from nearly 35 jurisdictions came together on November 1-2 for a workshop on unilateral conduct in Stellenbosch, South Africa.2 The workshop was organized by the ICN's Unilateral Conduct Working Group, and co-chaired by the competition agencies in Australia, Italy, and South Africa. From the first panel on excessive pricing to the concluding session on the treatment of loyalty rebates, the discussions highlighted the sometimes starkly different views and approaches to analyzing pricing conduct by dominant firms under unilateral conduct laws.
The workshop began with a debate on excessive pricing moderated by Judge Dennis Davis, Competition Appeal Court South Africa, with a lively exchange of views on whether prices thought to be excessive should be addressed through competition law enforcement. Massimo Motta, ICREA-Universitat Pompeu Fabra (and former chief economist for DG Competition), contends there is room for excessive pricing in markets where competition does not work – for example in the face of a dominant firm in a market that enjoys legal barriers to entry – and there is no oversight regulator (or in cases of regulatory failure). Motta, however, would not intervene against firms who obtained their dominance by way of innovation, business acumen, or investment, to avoid discouraging innovati
...
THIS ARTICLE IS NOT AVAILABLE FOR IP ADDRESS 3.235.147.50
Please verify email or join us
to access premium content!