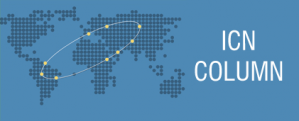 ICN's Framework for Competition Agency Procedures, Part 1: What does the CAP mean for the ICN today? – By Paul O'Brien (Federal Trade Commission)1
On April 5, 2019, the ICN announced that it was creating a "Framework for Competition Agency Procedures," referred to as the CAP.2 Announcements by the ICN outside of its regular annual conferences are rare,3 hinting at the importance of the CAP.
The CAP contains two aspects: 1) an annex of fundamental, consensus principles for sound agency procedures, and 2) dedicated implementation tools – a "cooperation process" and a "review process" – to help promote use of the principles. While both the substantive and administrative aspects of the CAP borrow from previous instruments within the ICN, their combination represents an innovative step in ICN efforts to promote agency accountability and implementation of its work.
In Part 1 of 2, this article will describe the provisions of the CAP, its substantive principles and working procedures. Part 2 will explore the possible future impact of the CAP and ways in which the ICN could consider the model going forward in this area and others.
The CAP Principles
The ICN has been active with respect to promulgating consensus procedural fairness principles for many years. Its work has made it the leading international forum for agency discussion of procedural fairness during competition agency enforcement.
Long before the current dialogue on procedural fairness, i…