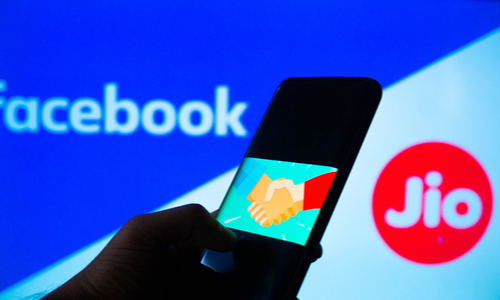 The Competition Commission of India (CCI) has approved Facebook's deal to buy a 9.99% stake in Jio Platforms, the digital and telecom unit of Reliance Industries.
The CCI "approves acquisition of 9.99% stake in Jio Platforms by Jaadhu Holdings LLC," the antitrust body said in a tweet on Wednesday.
On April 22, Facebook said it will invest US $5.7 billion in Jio Platforms for a 9.99% stake in an all-cash deal that will help the oil-to-retail conglomerate reduce debt and strengthen the social media company's presence in its largest market, especially for its WhatsApp unit.
The announcement comes a week after the watchdog said it was accessing the deal for potential misuse of users' data and pondering if it should consider amending the current rules for some mergers and acquisitions in the country.
At the time, Facebook had argued that its investment in the Indian firm is "pro-competitive, benefits consumers, kirana stores (neighborhood stores) and other small and micro local Indian businesses, and take forward the vision of digital India."
---