Robert O'Donoghue, May 23, 2013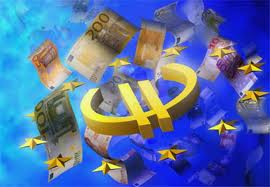 CPI Europe Column edited by Anna Tzanaki (Competition Policy International) presents:
Injunctions And Standard Essential Patents (SEPs): The Problems Of Arguing From The Particular To The General by Robert O'Donoghue* (Brick Court Chambers)
Introduction by Europe Column editor Anna Tzanaki
In the May edition of CPI's Europe Column, Robert O'Donoghue (Brick Court Chambers) turns his attention to the "patent wars" debate and explains intricate issues pertaining to injunctive relief and standard essential patents (SEPs), which have been at the forefront of the Commission's antitrust agenda recently. Over the past year, EU regulators have reiterated their view that seeking an injunction against a potential licensee of a SEP may, albeit exceptionally, constitute an abuse of dominance under Article 102 TFEU. The debate is framed around high profile cases involving some of the modern high tech giants such as Apple, Microsoft, Samsung and Google/Motorola.
The potential concern with regards to SEPs in nascent, cutting edge markets is the strategic use of patents to inhibit innovation and competition on the merits among market rivals. In this regard, the Commission seems to find that while injunctions to enforce IP rights are legitimate in principle, owners of SEPs agreed on FRAND licensing terms must fulfill certain conditions before resorting to injunctive relief, e.g. that a potential licensee is unwilling to cross-license its own SE
…