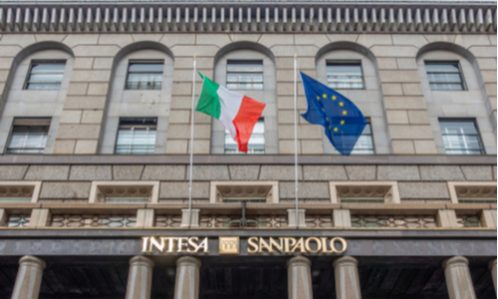 Intesa Sanpaolo, Italy's largest retail lender, has achieved majority support for its hostile takeover bid for smaller rival UBI Banca after a crucial shareholder group owning an 18% stake confirmed it would tender its shares, reported The Financial Times.
Intesa and Bergamo-based UBI have been at loggerheads over the terms of the deal since February. Earlier this month, Intesa added a cash sweetener to its offer in an effort to persuade shareholders to tender their shares. After the cash consideration, Intesa values UBI at €4.2 billion (US$4.9 billion), lower than the €4.9 billion (US$5.7 billion) valuation before the coronavirus pandemic.
The CAR shareholder pact, which includes groups of wealthy northern Italian families, businesses and banking foundations, previously stated Intesa's offer was "hostile and unacceptable." Shareholders representing about half of the pact, including insurer Cattolica Assicurazioni, had tendered their shares following Intesa's improved offer last week.
Full Content: Financial Times
Want more news? Subscribe to CPI's free daily newsletter for more headlines and updates on antitrust developments around the world.
---