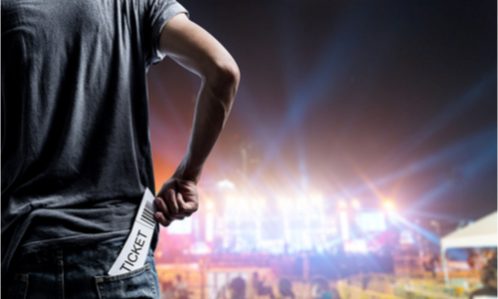 The coronavirus pandemic could push prices for concert tickets even higher, a group of senators warned Thursday in a letter urging the Justice Department to ensure competition in live events, reported the Wall Street Journal.
Many in the concert industry expect a consolidation that could leave promotion giant Live Nation Entertainment Inc. and its Ticketmaster unit with more market share if smaller promoters and venues aren't able to sustain the lockdowns without staging any events.
Sens. Amy Klobuchar, Richard Blumenthal and Cory Booker sent a letter to the Justice Department's top antitrust enforcer, Makan Delrahim, urging the department to "closely monitor these markets during and after the pandemic to help ensure that a vibrant and competitive live performance marketplace will re-emerge once this crisis is behind us."
Live Nation late last year reached an agreement with the Justice Department to resolve government concerns that the company violated a 2010 antitrust settlement that allowed it to merge with Ticketmaster. Under the original agreement, known as a consent decree, the companies were allowed to combine but had to agree to conditions designed to help preserve competition in the live-events industry.
In a written response to the senators' letter, Live Nation expressed "unwavering commitment to full compliance with our DOJ consent decree."
---