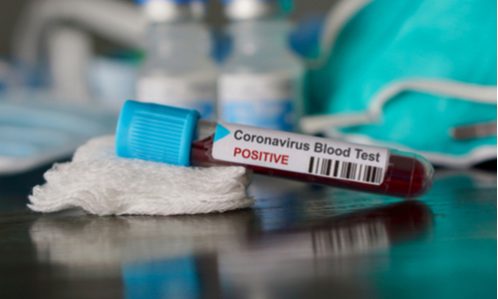 Judge Stephen F. Williams, a member of the powerful Court of Appeals for the DC Circuit for more than three decades, died Friday, August 7, of complications from the coronavirus, his family and court officials said. He was 83.
Williams, a senior judge with a professorial manner and special expertise in regulatory and economics law, had been hospitalized since May after becoming sick, reported the Washington Post.
Although Williams went on senior status in 2001, he continued to handle a full caseload until he turned 80 in 2016 and heard cases until earlier this year.
Williams, whose father had been a well-known lawyer and former law clerk to William Howard Taft, who became Supreme Court chief justice after he was president — was a fierce advocate of the philosophy that free markets create free societies. He presided over a host of significant legal cases that touched on energy deregulation, gun control, the powers of independent prosecutors, and the Civil Rights Act. He also served on the panel of judges who heard Microsoft's antitrust appeal, finding that the software giant had abused its Windows monopoly, but reversing a lower court's order to break up the company.
Williams was known for his down-to-earth style. He rode a bicycle to the courthouse, wore casual dress off the bench, including a knit cap at times during cold weather, and brown-bagged vegetarian lunches. He nursed a passion for studying pre-revolutionary Russian history that culminated in two books about the subject. A father of five children, he stopped eating meat after visiting a slaughterhouse, his daughter Susan Ellis, of Chantilly, Virginia, said.
Among colleagues, Williams was known for consuming almost every legal opinion circulating on a legal question before the court and being unfailingly polite and solicitous toward clerks and staff.
"Truthfully, it breaks my heart. He was my closest colleague. He was my friend. We would have lunch occasionally and talk about everything in the world," Judge Laurence H. Silberman said Saturday in an interview. "We teased each other because he thought I was too sympathetic to trade unions, and I thought he was too sympathetic to animals."
Full Content: Washington Post
Want more news? Subscribe to CPI's free daily newsletter for more headlines and updates on antitrust developments around the world.
---