February 2018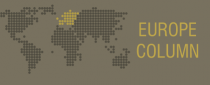 CPI Europe Column edited by Anna Tzanaki (Competition Policy International) & Juan Delgado (Global Economics Group) presents:
Mixed Messages in the "By Object" vs "By Effects" Saga: The Enigma of Lundbeck By Peter Alexiadis and Pablo Figueroa[1]
Introduction
It is well understood that Article 101(1) TFEU prohibits concerted practices or agreements which have the "object or effect" of restricting competition. Once it has been established that the object of an agreement is to restrict competition, it is irrelevant, for the purposes of determining whether an infringement of Article 101(1) has occurred, whether the concerted practice or agreement in question actually had an anti-competitive effect in the marketplace.[2] In other words, for the purpose of applying Article 101(1) TFEU, no actual anti-competitive effects need to be demonstrated where the agreement constitutes a restriction of competition "by object".[3]
Ever since its inception, EU competition law has been the subject of criticism from a broad spectrum of the antitrust Bar for interpreting the notion of "restriction of competition" too broadly, especially as regards restrictions of competition that are deemed to be "by object".[4]  As far back as 1966, Advocate General Roemer criticised the Commission for "not being wholly consistent" in its approach.[5] Over the years, the scope of the by object offence has incrementally broadened and it now includes, when…