May 21, 2013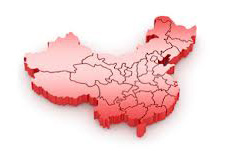 CPI Asia Column edited by Vanessa Yanhua Zhang (Global Economics Group) presents:
MOFCOM Publishes Draft Merger Remedy Rules – James Modrall, Matthew Bachrack,& Cunzhen Huang (Cleary Gottlieb Steen & Hamilton LLP)
Since China's Anti-Monopoly Law (the "AML") came into effect in 2008, China's Ministry of Commerce ("MOFCOM") has adopted 18 conditional decisions requiring concessions from the companies concerned before their transactions could proceed. MOFCOM's remedy policy has attracted considerable attention among multinational companies, because MOFCOM's approach often differs from that of other antitrust authorities. The antitrust community thus eagerly awaited MOFCOM's first set of comprehensive rules on merger remedies.
MOFCOM's draft "Rules on Attaching Restrictive Conditions to Concentrations between Undertakings (Draft for Comment)" (the "Draft Rules"),1 published on March 27, 2013, address a wide range of issues, including the design, implementation, monitoring, modification and waiver of merger remedies, as well as liability for breach. Unfortunately, the Draft Rules provide no guidance on the types of remedies MOFCOM prefers to address specific types of antitrust concern, in particular the unusual behavioral remedies MOFCOM has required in a number of recent cases. The Draft Rules also include a worrying new provision apparently allowing MOFCOM unilaterally to impose stricter remedies after the fact when it conclu…