Beth Farmer, Jun 18, 2013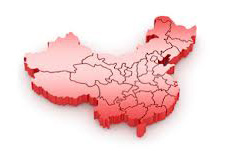 CPI Asia Column edited by Vanessa Yanhua Zhang (Global Economics Group) presents:
MOFCOM Publishes Interim Regulations on Standards for Simple Mergers and Requests Public Comments – Beth Farmer (Professor of Law & International Affairs McQuaide Blasko Faculty Scholar, Penn State Law School)
Introduction
Under the 2008 Anti-Monopoly Law (AML) Articles 20-31, The Ministry of Commerce (MOFCOM) is responsible for reviewing proposed concentrations that meet transaction-size thresholds. The statute sets out a general list of relevant factors including market shares, market concentration, effect on market access, technological progress, consumers, business operators, national economic development and "other factors that may affect the market competition."1 These broad standards have been supplemented by market definition guidelines and guidelines on competitive impact analysis, among other guidelines and regulations.2 While the MOFCOM staff is reportedly relatively small,3 since the effective date of the AML, it has reportedly reviewed more than 450 notified concentrations, issued 16 conditional approvals and prohibited one proposed transaction.4 Most recently, on April 3, 2013, MOFCOM published a Draft set of Interim Regulations on Standards Employed for Simple Concentrations of Business Operators for public comment. In response to the invitation, the ABA Sections of Antitrust and International Law submitted comments on May 16.5
There
...