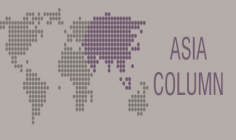 Navigating through Merger Control Review in China – Challenges for U.S. Companies during a Time of Uncertainty By Cheng Liu, Audrey Yumeng Li, and Jeff Liu (King Wood Mallesons)1
Escalating tensions between China and the United States (the "U.S.") over the China-U.S. trade war since early 2018 have led to growing concerns that it may become more challenging now for deals involving US companies to obtain antitrust approval under China's merger control regime.  Under these circumstances, parties involved in a global merger almost always ask whether the China merger control review is impacted by geopolitical factors, and if not, what are the issues which may lead to greater scrutiny. This article will try to answer these questions, and offer some practical guidance for U.S. companies to better prepare for their merger filings in China during this uncertain time of China U.S. trade tensions.
Background
The China U.S. trade tensions have lasted for over 450 days.2  In the last round of tariff increases, the U.S. increased tariffs on US$200 billion worth of Chinese goods to 25% from 10% on May 20, 2019, following which China raised tariffs on US$60 billion worth of American goods from June 1, 2019.  Thus far, the U.S. has already slapped tariffs on US$250 billion worth of Chinese products, and has threatened tariffs on US$325 billion more, while China has set tariffs on US$110 billion worth of US goods.3
Tensions caused by trade has started to spread to other areas.
...