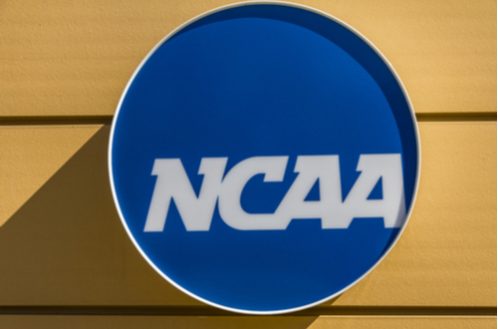 The NCAA is set to delay a potential landmark vote on legislation that would permit college athletes to be compensated for their fame for the first time after the association received a warning from the Department of Justice (DOJ) about potential antitrust violations.
NCAA President Mark Emmert on Saturday, January 9, emailed a letter to Makan Delrahim, assistant attorney general of the DOJ's antitrust division, saying he strongly recommended putting off votes on new name, image, and likeness rules by two key legislative bodies that had been scheduled for next week.
"We believe, as courts have regularly held, that our current amateurism and other rules are indeed fully compliant" with federal antitrust law, Emmert wrote to an assistant attorney general in a letter obtained by The New York Times. "Whenever we consider revisions to the rules, however, we of course receive input from many interested parties, and we welcome your invitation to consult with the department so that we can hear and fully understand its views as well."
Top leaders in Division I, the arm of the association stocked with the brand-name powers of college sports, will almost certainly heed Emmert's counsel and extend an issue that was consuming the NCAA before the coronavirus pandemic took hold across the United States and upended college sports. The existing business model of collegiate sports does not allow student-athletes to be compensated beyond the cost of attendance. That approach has gone largely unchanged even as college sports ballooned into a multibillion-dollar behemoth, and has been the target of increasing furor and focus from regulators, Congress, state legislatures, the courts, and even from some athletes and coaches.
Want more news? Subscribe to CPI's free daily newsletter for more headlines and updates on antitrust developments around the world.
---