July 2018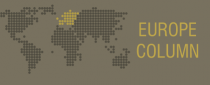 CPI Europe Column edited by Anna Tzanaki (Competition Policy International) & Juan Delgado (Global Economics Group) presents:
New merger control guidelines for transaction value thresholds in Austria and Germany By Dr. Martin Sauermann, CFA (Bundeskartellamt)1
Introduction
How to best cope with the digital economy is an ongoing debate in the competition community. For all its blessings that the digital revolution has brought about for consumers, from a competition authority's perspective it can be difficult to deal with digital businesses.
Hence, the German lawmaker introduced new, additional merger thresholds in the German Competition Act (GWB) in 2017 based on transaction values, while similar thresholds have been added to the Austrian Competition Act. These new thresholds are not limited to the digital economy, although they are well suited to address a gap in the system of merger control that digital business models in particular have revealed. Now, in July 2018, the German Bundeskartellamt and the Austrian Bundeswettbewerbsbehörde have jointly published new guidelines, providing some further explanations concerning these amendments.
The new provisions of the German Competition Act2
The guidelines in particular focus on the new § 35 para. 1 a GWB, which was introduced in the German Competition Act in 2017. The new provisions complement the original § 35 para. 1 GWB providing solely for turnover thresholds. According to § 35 par
...