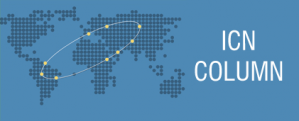 CPI ICN Column edited by Maria Coppola (U.S. Federal Trade Commission)
Now what? Competition law post-Brexit – By Ali Nikpay (Gibson Dunn LLP)
Against all expectations, on 23 June 2016 the UK voted to "leave" the European Union. The terms on which she would do so were not however determined by the referendum. As such there is great uncertainty regarding the exact relationship that will exist between the EU and the UK if and when the decision to exit is implemented. This is in turn makes it very difficult to predict with any degree of certainty the implications of Brexit for EU and UK competition law.
Broadly, however, there are 3 routes open to the UK and the EU.
First, the UK could join the European Economic Area ("EEA Model"). Should it go down this route much will remain the same in the field of competition law (including state aid), at least in the short to medium term. However, the UK will lose its ability to influence the development of policy and legislation. This may have significant implications over the long term. In particular, the UK has over the last 20 years, been the strongest proponent of competition interventions focusing exclusively on consumer welfare (backed by sophisticated economic analysis). The inability of the UK to continue to exert its influence in this area will strengthen the hands of those who would like EU competition law to take other public policy interests, such as employment or the creation of national champions, into accoun
...