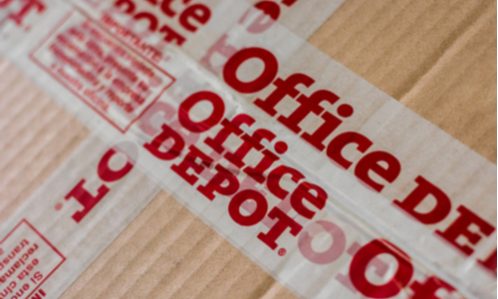 Office Depot rejected a takeover offer from its arch-rival Staples on Tuesday, January 19, instead offering a counter-proposal that it claimed would invite less scrutiny from antitrust regulators, reported the Wall Street Journal.
The office supply chain stated it would be open to combining its retail and e-commerce business with Staples, which would leave essentially one national office supply chain.
Office Depot stated its proposal would have a greater chance of gaining regulatory approval than Staples' idea of buying Office Depot for US$40 a share, combining retail operations, and then selling Office Depot's business-to-business division to a third party.
The argument is that combining retail operations carries less risk since there would be no third-party buyer to find to buy the B2B segment that would need to be cleared by regulators.
"I think this would be easier to get through the FTC," a DC antitrust source not involved in the merger told The Post.
Want more news? Subscribe to CPI's free daily newsletter for more headlines and updates on antitrust developments around the world.
---