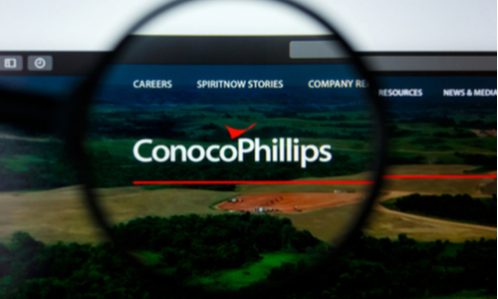 ConocoPhillips on Monday, October 19, agreed to buy US shale oil producer Concho Resources for US$9.7 billion, as the energy sector continued to consolidate amid lower fuel prices and demand, reported Wall Street Journal. 
The low-premium, all-stock deal comes as many US shale companies have been mired in losses due to weak crude prices and, unlike in past downturns, have struggled to raise new capital to restructure heavy debts.
The purchase would propel ConocoPhillips to the ranks of the top producers in the Permian Basin, the prime US oilfield that stretches from West Texas to southeastern New Mexico. It also would make it the largest US independent, pumping 1.5 million barrels per day (bpd).
The fifth-largest producer by volume in the Permian, Concho pumps about 319,000 bpd, from wells spread across more than half a million acres. Conoco is a major producer in two other US shale fields, but pumps about 50,000 bpd in the Permian.
"Concho has been on the short list of big Permian companies attracting interest due to its large production, vast acreage and relatively low debt," said Andrew Dittmar, M&A analyst at consultancy Enverus.
Want more news? Subscribe to CPI's free daily newsletter for more headlines and updates on antitrust developments around the world.
---