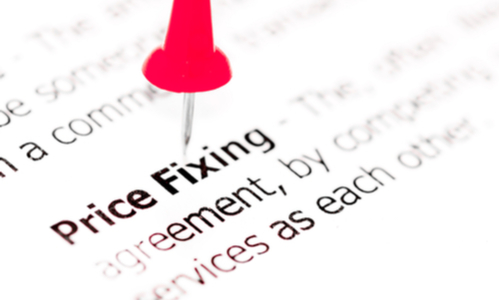 Tyson Fresh Meats, JBS USA Food, Hormel Foods, and other top US pork processors must face claims that they fixed prices for years through secret data exchanges and coordinated public statements, a federal judge in Minneapolis ruled Friday, October 16, giving the case a green light on the second try, reported Bloomberg Law.
"The new allegations give individualized content to what the original pleading showed: After nearly a decade of sustained growth, pork supply decreased," followed by "a massively atypical jump in the price of pork," Judge John R. Tunheim wrote.
The plaintiffs alleged that the defendants, among other things, conspired to fix and maintain prices for pork using reports provided by defendant Agri Stats, an industry data sharing service. According to the consumer indirect purchaser plaintiffs' second amended complaint filed in December 2019, Agri Stats was "(k)ey to this conspiracy."
The complaint explained that Agri Stats provided pork processors with current and prospective information like profits, costs, sale prices, and slaughter information, in addition to "the key to deciphering which data belongs to which producers." In turn, the complaint alleged, the defendants "relied on Agri Stats as a means to obtain and monitor critical and competitively-sensitive business information regarding each other's production metrics, thereby serving as a central and critical part of defendants' price-fixing scheme, resulting in a remarkably stable and successful anticompetitive cartel."
Want more news? Subscribe to CPI's free daily newsletter for more headlines and updates on antitrust developments around the world.
---