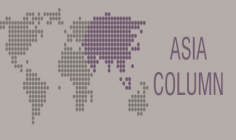 Regulatory Sandbox and Competition of Financial Technologies in Taiwan By Andy C. M. Chen (Chung Yuan Christian University)1
Financial technology, or "FinTech" for short, has become the buzzword for today's digital economy. The rapid advancements of information technology and the Internet assist financial institutions to provide their products and services more efficiently and in a way more tailored to their customers' needs. Insurance companies, for example, have used telematics technology and big data analytics to better understand the risk preferences of their potential clients. This in turn has allowed insurance companies to design insurance policies more aligned with incentives that engage risk-taking activities by the insured and to contain the moral-hazard problem. In addition, FinTech enables and facilitates entry by non-financial firms into markets where regulated financial institutions have been conventionally viewed as essential intermediaries for transaction flows. FinTech gradually subverts this business model. Today, instead of lining up before an automatic teller machine or a bank counter, an increasing number of people surf online to make payment transfers with their mobile wallets. It is fair to say that FinTech is the primary driving force behind financial innovation.
To sustain the momentum of FinTech innovation, several jurisdictions, including the UK, Denmark, Canada, Singapore, Abu Dhabi, Malaysia, Hong Kong, Brunei, and Australia, have implemen
...