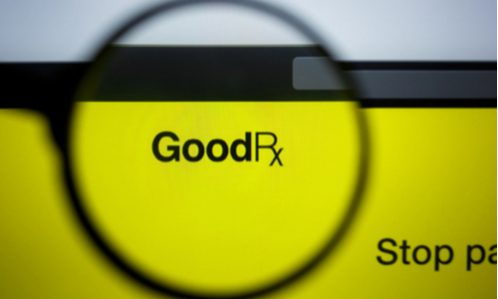 GoodRx Inc., the Santa Monica, Calif.-based prescription drug price-comparison company, plans to go public.
Reuters reported the online company has filed for a potential initial public offering with the U.S. Securities and Exchange Commission.
Just two years ago, the startup was valued at $2.8 billion when Silver Lake, the Menlo Park, Calif., technology private equity firm, invested in it. The company is hiring advisers for the IPO, sources told the news service.
If successful, the listing could come later this year or early in 2021, one of the sources said.
Founded by Doug Hirsch and Trevor Bezdek in 2011, GoodRx gathers drug prices on more than 70,000 U.S. pharmacies for shoppers to compare and track drug prices, according to its website. In addition, it offers discount coupons to consumers. It makes money by charging fees to pharmacy benefits managers who partner with it.
Every month, the company's website is viewed by more than 10 million Americans who seek the lowest prices for prescription drugs, according to GoodRx.
Full Content: PYMNTS
Want more news? Subscribe to CPI's free daily newsletter for more headlines and updates on antitrust developments around the world.
---