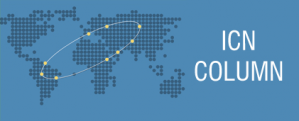 Report on the ICN's 17th annual conference – By Olaf Wrede (Bundeskartellamt)
The International Competition Network (ICN) held its 17th annual conference on March 21-23, 2018, hosted by the Competition Commission of India (CCI). Nearly 500 participants from more than 70 jurisdictions attended the conference, including representatives and stakeholders such as the business community, legal and economic professionals, international organizations, and academics.
The ICN is the most important network of competition authorities worldwide. It comprises 138 competition agencies from 125 jurisdictions. Andreas Mundt, President of the Bundeskartellamt, has been the ICN Steering Group Chair since September 2013.
The Annual Conference once more provided an opportunity for member agencies and other stakeholders to have in-depth discussions about existing work products and future topics. Over three days of plenary panels and breakout sessions the ICN membership and non-governmental advisors (NGAs) discussed some of the most important topics to competition agencies and companies worldwide.
The opening speeches were given by the Honourable Minister for Law, Justice and Corporate Affairs, P.P. Chaudhary, CCI Chairman Devender Kumar Sikri, and ICN Chair Andreas Mundt. All three emphasized the crucial role of competition in the modern-day economy. Competition in the digital world, the balance between due process and swift and effective enforcement, and vertical issues were import
...
THIS ARTICLE IS NOT AVAILABLE FOR IP ADDRESS 3.235.147.50
Please verify email or join us
to access premium content!