SEP-12(2)
Autumn 2012, Volume 9 Number 2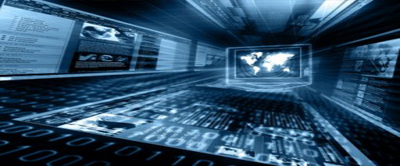 In this issue:
One of the biggest challenges in antitrust is keeping technology issues straight. To help everyone stay informed, we asked some experts to bring us up to date. In particular, two of DG Comp's tech authorities (Per Hellstrom & Thomas Kramler) discuss the issue they feel to be high on their list of concerns - patents. Paul Lugard & David Cardwell (from Baker Botts' new Brussels office) take a non-authority look at the EU approach to innovation; for an international viewpoint, we bring in Ilene Gotts and Scott Sher. And, to discuss a continuously "hot" subject, Benoît Durand (RBB Economics) and Andreas Reindl (Leuphana University of Lüneburg) bring us up to date on the latest economic thinking on fines. ing us up to date on the latest economic thinking on high fines.
Tech - Innovation Concerns
About the Antitrust Chronicle

The CPI Antitrust Chronicle is published online, semi-monthly. It contains cutting-edge commentary on current global antitrust and competition policy issues.
President & Editor-in-Chief: Elisa Mariscal
Senior Editor: Lindsay W. McSweeney
Social Media: Anna Tzanaki
Subscription Manager: Susan Roberts
Office Manager: Kristen Adrian
Editorial Advisory Board:

Rosa Abrantes-Metz, Global Econ. Group, Stern School of Bus. at NYU
Kent Bernard, Fordham School of Law
Rachel Brandenburger, Washington D.C.

Adrian Emch, Hogan Lovells
Kyriakos Fountoukakos, Herbert Smith
Jay Himes, Labaton Sucharow
James Killick, White & Case
Stephen Kinsella, Sidley Austin
Ioannis Lianos, University College London
Robert O'Donoghue, Brick Court Chambers
Aaron Panner, Kellogg, Huber, Hansen
Nicolas Petit, University of Lìege
Daniel Sokol, University of Florida Levin School of Law
Joshua Wright, George Mason Law School