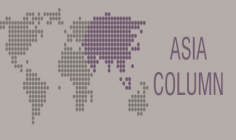 Six Severe Challenges in Implementing China's Anti-Monopoly Law 1 By Wang Xiaoye (Institute of Law of the Chinese Academy of Social Sciences)2
August 1st, 2018 is the 10th anniversary of the Anti-Monopoly Law (AML) in China. Prof. Wang Xiaoye is one of the scholars who have deeply involved in the legislation and enforcement of the AML. We are honored to present a new article on her insights of the challenges in the AML enforcement. Enjoy reading. – Vanessa Zhang
There have been remarkable achievements in the enforcement of China's Anti-Monopoly Law over the past decade. However, since the implementation of the Anti-Monopoly Law is closely related to the national economic system, and China's economic system is still in transition, there are inevitably many problems in the implementation of the Anti-Monopoly Law, and the enforcement agencies are facing severe challenges.
Challenge One: The "controlling right" in concentration of undertakings needs to be clearly defined.
The first challenge that China's anti-monopoly law enforcement faces is that there are many aspects to be improved in the Anti-Monopoly Law. For example, the acquisition of the controlling right is the core to identify the concentration of undertakings, but the anti-monopoly system still lacks a clear regulation on the controlling right. With such provision, law enforcement agencies can adopt a rapid review mechanism for those undertakings that reach the filing
...