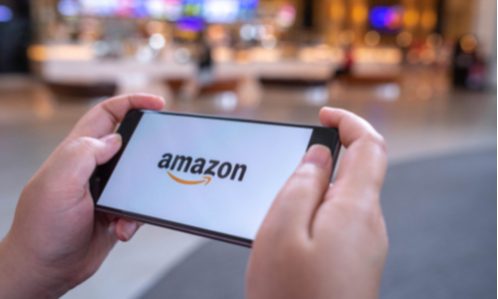 Slack is partnering with Amazon in a multiyear agreement that means all Amazon employees will be able to start using Slack. The deal comes just as Slack faces increased competition from Microsoft Teams, and it will also see Slack migrate its voice and video calling features over to Amazon's Chimeplatform alongside a broader adoption of Amazon Web Services (AWS).
Amazon's roll out of Slack to all of its employees is a big part of the deal, thanks to an enterprise-wide agreement. It's not immediately clear how many of Amazon's 840,000 employees will be using Slack, though. Up until today, Slack's biggest customer has been IBM, which is rolling out Slack to its 350,000 employees.
While Slack has long used AWS to power parts of its chat app, it's now committing to using Amazon's cloud services as its preferred partner for storage, compute, database, security, analytics, machine learning, and future collaboration features. The deal means it's unlikely we'll see Slack turn to Microsoft's Azure cloud services or Google Cloud to power parts of its service in the foreseeable future.
Full Content: The Verge
Want more news? Subscribe to CPI's free daily newsletter for more headlines and updates on antitrust developments around the world.

---