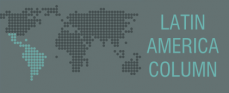 By Denis Guimaraes (AGPR)1
Introduction: RIA and ROE – ex ante and ex post Tools
As noted in our previous article, in 2018 the Brazilian government published its first Regulatory Impact Analysis ("RIA") Guidelines (the "Guidelines") for rulemakers.2
In addition to RIA, whose main topics of interest have already been explored, it should be noted that the Guidelines also deal with another topic relevant to the regulatory and antitrust community, namely regulatory outcome evaluation ("ROE").
ROE is "the systematic evaluation process of an intervention to determine whether its objectives have been achieved." Thus, unlike RIA, which is a form of ex ante policy analysis, ROE is ex post. A key consequence of this difference is that ROE should not be confused with RIA inspection or monitoring processes.3
Our preceding article included a list of topics to be addressed in an RIA report. After comparing the available alternatives and justifying the measure chosen to address a regulatory problem, the RIA report must present a strategy for implementing that measure, including how any inspection and monitoring should work.
Basically, the inspection strategy consists of defining how the practices of those subject to a regulation will be followed, so that the regulator can check whether their obligations are being met. The monitoring strategy, in turn, consists of defining indicators (
!-->…