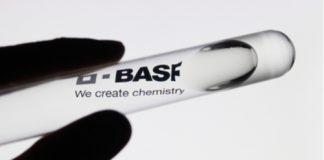 India's antitrust watchdog on Wednesday, September 8, raided local offices of several vegetable seed companies including a unit of Germany's BASF in a case related...
The European Commission on Friday cleared BASF's acquisition of Solvay's nylon assets after the two parties promised a remedy package addressing anti-trust concerns. The transaction...
The European Commission approved the acquisition of parts of Bayer's crop-science business by fellow German chemical major BASF. Bayer had agreed on April 26 to...
According to Reuters, Bayer is in exclusive talks with BASF on the sale of its entire vegetable seeds business. Through this and related moves,...