Home
Tags
GlaxoSmithKline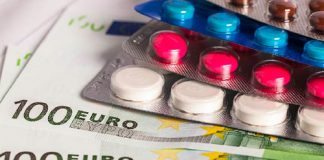 Maria José Schmidt-Kessen (Copenhagen Business School)1 Introduction While we are still awaiting the judgments in the pending appeals on pay-for-delay settlements in Lundbeck2 and Servier,3 the...
The European Commission has approved, under the EU Merger Regulation, the acquisition of Pfizer's Consumer Health Business by GlaxoSmithKline. The decision is conditional upon...
Tesaro shares surged 58% Monday after GlaxoSmithKlineagreed to buy the cancer treatment company for $75 per share, or about $5.1 billion. The deal represents a...
Australia's competition watchdog is to take local units of GlaxoSmithKline and Novartis to court over alleged false or misleading marketing of pain relief gels. The...