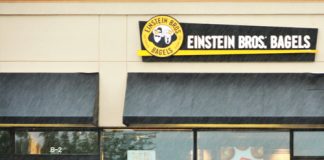 JAB Holding Company, parent company of a range of food and drink brands, has combined three of its subsidiaries — Panera Bread, Caribou Coffee,...
A Montana-based bakery-café chain filed a Federal Trade Commission objection this week that questions the potential "anticompetitive effects" of the sale of Panera Bread...
The investment firm that owns Krispy Kreme, Caribou Coffee and other enterprises, is purchasing the Panera Bread. The deal with JAB Holding is valued at...