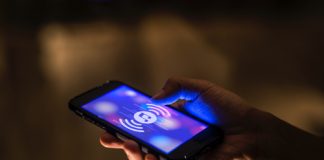 December 2018 CPI EU News Column edited by Thibault Schrepel, Sam Sadden & Jan Roth (CPI) presents: Apple/Shazam: Data Is Power, But Not A Problem Here By...
Apple is free to complete its purchase of music identification app Shazam, EU regulators said Thursday, September 6, in a boost for Apple's Music...
European Commission antitrust regulators are set to approve Apple's acquisition of music discovery service Shazam with no conditions, reported Reuters. Apple announced its planned acquisition...
The EU's antitrust regulator has launched an investigation into Apple's acquisition of music identification service Shazam. It's concerned that the deal could shrink consumer...