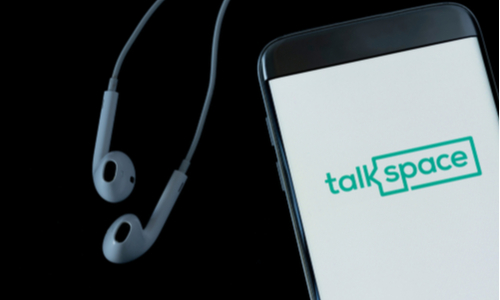 Online therapy provider Talkspace has agreed to merge with Hudson Executive Investment, the blank-check firm run by former JPMorgan Chase & Co. executive Doug Braunstein.
The deal is worth US$1.4 billion and will provide Talkspace with US$250 million for investing in growth, according to a statement Wednesday, January 13, confirming a report in Bloomberg News. Hudson is raising US$300 million to support the deal from investors including Federated Hermes Kaufmann Funds, Jennison Associates, and Woodline Partners LP.
About 80% of behavioral health visits can be done remotely, Talkspace co-founder and Chief Executive Officer Oren Frank said in an interview. The pandemic underscores the importance of this type of care, he said.
"If we talk about behavioral health, it was very broken before Covid, the level of access and the quality of the outcomes were to be honest subpar," he said. "We always thought that virtual care is a particularly good fit for behavioral health care even before Covid."
He will continue to lead the company with Co-founder Roni Frank while Braunstein will become board chairman.
Hudson raised US$414 million in an initial public offering last year. Discussions with Talkspace began in June, said Braunstein, Hudson managing partner, in an interview. Hudson has good chemistry with Talkspace, he said. Braunstein used to be JPMorgan's chief financial officer.
Want more news? Subscribe to CPI's free daily newsletter for more headlines and updates on antitrust developments around the world.
---