April 2019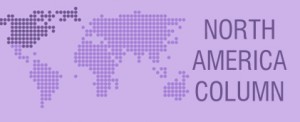 The Airbus and Boeing Duopoly: Would More Aggressive Antitrust Enforcement Benefit the Commercial Aviation Industry? By Grant Petrosyan, Esq. (Constantine Cannon)1
It is no secret that Airbus SE ("Airbus") and The Boeing Company ("Boeing") dominate the commercial aircraft manufacturing industry. According to the Teal Group, an aerospace market analysis company, Airbus and Boeing make up 99 percent of global large aircraft orders.2 And large airplane orders comprise more than 90 percent of the total airplane market. As the numbers indicate, Airbus and Boeing do not have much, if any, competition other than between themselves. Further, in recent years, Airbus and Boeing have merged with their smaller competitors, namely, Canada's Bombardier and Brazil's Embraer. These mergers have not faced much, if any, resistance from global antitrust enforcement agencies despite the evident consolidation in an already under-competitive industry.
Boeing, founded in Seattle, Washington in 1916, has been one of the largest aviation companies for more than a century.3 Airbus is a European aerospace manufacturing company founded in 1970, tracing its roots to an agreement entered among the French, German, and British governments. The governments agreed that their collaboration was necessary to create an aircraft manufacturing company that could rival Boeing. Today, these two companies dominate an industry which, fifty years ago, had a number of competitors. In the mid-twent
...
THIS ARTICLE IS NOT AVAILABLE FOR IP ADDRESS 3.239.129.52
Please verify email or join us
to access premium content!