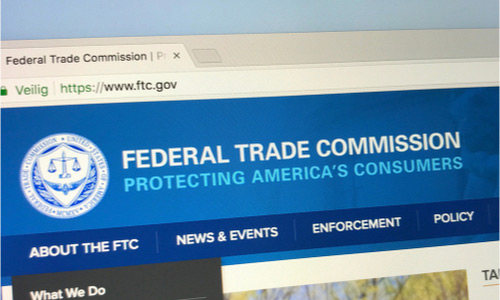 The Federal Trade Commission (FTC) is demanding information from Alphabet, Amazon, Apple, Facebook, and Microsoft on their mergers over the past nine years, significantly increasing the pressure on the tech industry's biggest players amid growing antitrust scrutiny, reported The Wall Street Journal.

The agency announced on Tuesday, February 11, that it issued the investigative subpoenas to the companies, seeking details on deals that fall below the threshold of normal federal antitrust reviews, as part of a study into acquisitions of startups.

The FTC has been particularly focused on re-examining mergers that already have been approved by the government. That re-examination could eventually lead the FTC to try to unwind deals that it finds to be having anticompetitive effects now, officials have said.

According to the Journal, the FTC action reflects growing concern in Washington and around the country that some US tech companies have grown so large and powerful that they have begun to squelch competition in various ways and harm consumers.

In a joint statement, the two Democrats on the five-member panel urged the Commission to study "consumer protection issues arising from the privacy and data security practices of technology companies, including social media platforms."

"In particular, we encourage the FTC to study whether and, if so, how content curation and targeted advertising practices impact data collection, use, and sharing," said the statement from Commissioners Christine S. Wilson and Rohit Chopra.
---